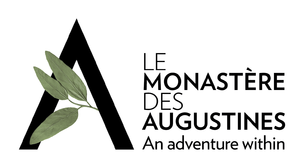 September 2, 2013
COMING SOON TO THE SMALL SCREEN: A MUST-SEE DOCUMENTARY
Le projet des Augustines : chroniques d'un legs (in French only)
Nearly 375 years after founding their first hospital, the Augustinian Sisters of the Mercy of Jesus created a Trust through which they would entrust their cultural heritage to the people of Quebec.
Nestled in the heart of Old Quebec, the Sisters' founding monastery – that dates back to the 17th century – has become a vast construction zone and the site of one of the most ambitious operations for the protection and showcasing of heritage in Quebec.
The episode to air in early October is the first of two documentaries that trace the development of this unique project, from its inception to the finishing touches before the grand opening scheduled for 2015.
This must-see documentary premiers on Canal Savoir, Tuesday, October 8, 2013 at 9 pm
Click here to see other showtimes