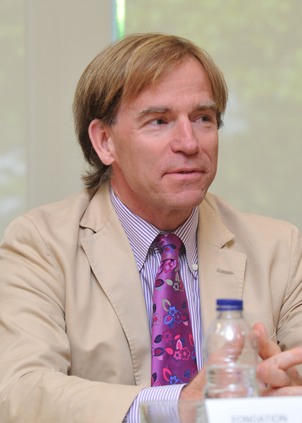 June 6, 2013
THE PRICE FAMILY GETS INVOLVED IN LE MONASTÈRE DES AUGUSTINES
During the press conference held on June 6, Mr. Evan Price, representing the Virginia Parker Foundation, explained how he is doubly invested in Le Monastère des Augustines.

He has agreed to become Chair of the Board of Directors of the non-profit organization that will oversee operations on the site. Furthermore, Mr. Price confirmed that the Virgin Parker Foundation, of which he is a member of the Board, has committed to donating 500 000 dollars over 5 years to the Fiducie du patrimoine culturel des Augustines to support development of the concept and operations.

The Virginia Parker Foundation is the first donor from the private sector, after the Augustinian Sisters themselves, to support the project.
Photo Credit: Louise Leblanc