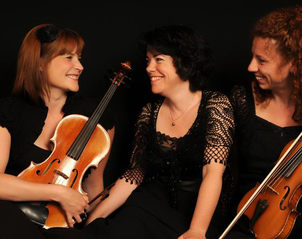 December 10, 2015
Don't miss the Les Noëls anciens concert followed by a historic meal
Treat yourself to a journey through history, complete with wonderful music and food, on December 17, starting at 5:30 p.m. The violins and harpsichord of the instrumental ensemble Les Enlumineuses will bring the Nuns' Choir to life. This trio's musical selection will transport you into the snowy streets of Baroque-era France with its old melodies once sung in French churches, shacks and castles.
After the concert, the Monastère des Augustines restaurant chef will serve up a holiday meal inspired from recipes found in the Augustinians' archives. When you opt for the concert and meal package, you'll receive a delicious dinner, a glass of wine and a magical musical activity.
For more information or to buy your ticket online, click here.