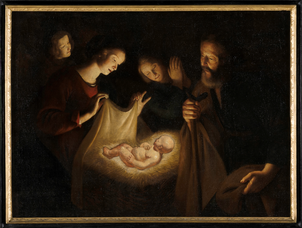 December 10, 2015
Happy Holidays
Dear friends,
2015 is ending on a high note for the Fiducie. Not only is one of the largest heritage restoration projects in Canada complete, the Monastère des Augustinesis taking off remarkably. Since its opening on August 1st, hundreds of people have visited its museum, stayed in its ancient wings, tasted delicious meals in its restaurant and enjoyed its holistic health programming. What's more, as part of its social mission, family caregivers, patient companions and people who care for others are now being welcomed so that they may enjoy a respite and the Monastère's various services and activities at little cost. We are very proud to see that what has been a priority project for us for over two years is turning out to be a true success!
Lire la suite | Read more
Proving to be just as wonderful as we expected, this accomplishment would not have been possible without the help and support of its many contributors, volunteers and partners from many horizons. I would like to take this opportunity to warmly thank them all for their generous contribution. Without them, this project would not have seen the light.
This holiday season is also a great time to look ahead at what is to come. I see 2016 with much hope and optimism. I look forward to pursuing this wonderful work with the Monastère des Augustines team, our partners, donors, friends, allies and, of course, the Augustinian community that lives among us. I am sure that, together, we can welcome even more guests yet in this heritage building.
In closing, the Fiducie staff, administrators and I join in wishing you a very merry Christmas and a happy New Year! In 2016, may you be happy, healthy, joyful and at peace.
Marcel BarthePresident of the Fiducie
Photo credit:
Nuit de Noël
Trophime Bigot (1579-1650)17th centuryOil on canvasFrom the Monastère des Augustines de L'Hôtel-Dieu de Québec collection, classified as a historic item© Michel Élie / CCQ / 2012