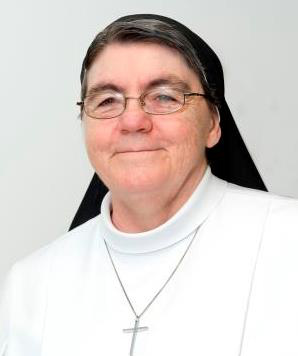 November 30, 2015
The Board of Directors welcomes a new trustee
Representing the Centre Catherine-de-Saint-Augustin, Sister Sylvie Morin has accepted to become a trustee. The Board of Directors and the Fiducie staff congratulate Sister Sylvie Morin and welcome her warmly.
Sister Sylvie Morin became an Augustinian sister in 1980. She came from the Monastère de Roberval in Saguenay-Lac-Saint-Jean. A nurse since 1993, she worked at the Hôtel-Dieu de Roberval until 1998. She then served as a missionary in Haiti from 1998 to 2000 and in Paraguay from 2001 to 2006. Now back in Roberval, she was bursar for her community until 2010 and superior from 2010 to 2014. On September 16, 2014, she was elected by the Fédération des Monastères des Augustines to be their Assistant and General Bursar.
This nomination marks the departure of Sister Hélène Marquis from the Board, after two consecutive mandates. The Fiducie took advantage of the opportunity to thank her warmly for her contribution to the Board and offered all its gratitude for her great involvement at every step of the restoration project. She was indeed among the project's instigators, while superior general for the Fédération des Monastères des Augustines. "It was an honour to work with Sister Marquis, who managed to share her vast experience with us these past six years," said the president of the Fiducie, Marcel Barthe.