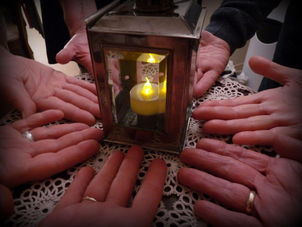 October 21, 2015
Professional Caregivers wanted!
The Fiducie's social and cultural mission encompasses a component devoted to professional caregivers. To experiment and develop rejuvenating activities to be held at the Monastère des Augustines, we are looking for doctors, nurses, aids and patient attendants, social workers, spiritual care providers, psychologists and other health and social service professionals interested in taking part in a participative research project.
Various opportunities for professional caregivers to listen, share and forge connections will be held in 2015‑2016. These include the Hospitality Circle, Intergenerational Circle, Circle of Support and Care and Silence Circle. All a wonderful opportunity for caregivers seeking meaning to come together elsewhere than in an institutional setting. (In French olny.)
To learn more about how to take part and foster mutual aid, please contact Claudine Papin at 418‑780-4800, ext. 5002, and share this announcement with the caregivers in your life.
Photo: Christine Simard